Ch. Sweet Tea Delilah
Del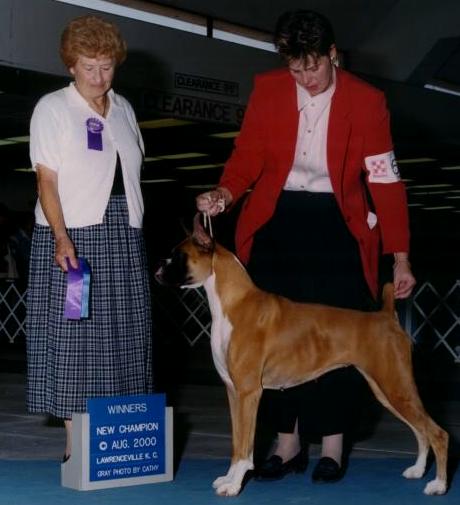 Click for Pedigree
Ch. Arriba's Talisman Silverado x A Spot of Ginger Tea
This is Del, and what can I say. She is everything I hoped for out of the litter and more. I'm very proud to own and have bred this beautiful girl. Many thanks to Carol Nesbitt and Tami Mishler for all of the help and encouragement I've received from them. Tami did a wonderful job at ABC this year going Reserve Winners Futurity 15-18 Months and 2nd Place to Winners Bitch out of the classes. Del finished with Tami's help at the Lawrencevill Kennel Club in Atlanta, GA, judge Mrs. Eileen Pimlott on Augest 26th.

One win can be seen HERE with me handling her to Winners.

Del's boyfriend for the future has been found, we are planning a December breeding here.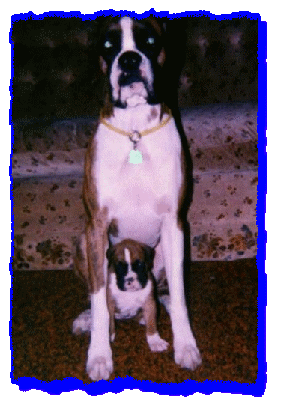 Del as a baby with Thor, her big brother. He was our first champion and she our second.