Updated 6/4/2009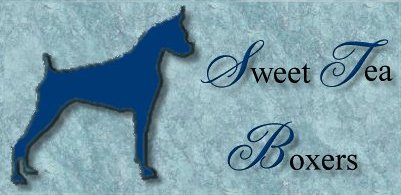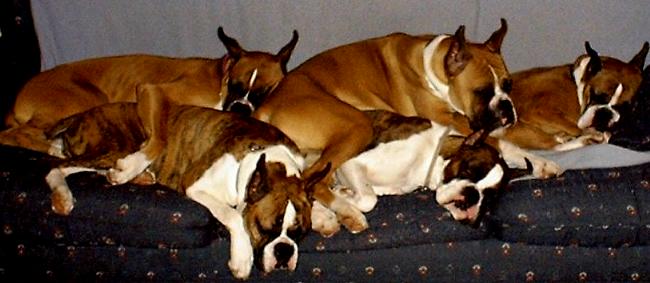 This is our couch, right Mom.


Rescue might be having puppies.
If all goes well we may have
pictures up in a couple of weeks.

History of Sweet Tea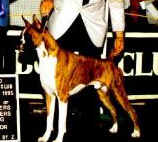 First Show Dog,Thor

Thyme,Our Little Lady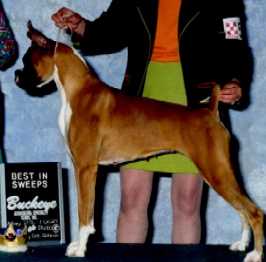 Ch. Sweet Tea's Delilah

Pictures of Puppies(Thyme's First Litter)
If you own a boxer or want to please read the
Must know page.

---
You can let me know you stopped by

And thank you for stopping.
Looking for a breeder check out Breeder Links
Looking for more information on boxers health check out my Boxer Helpful Facts
If you have any questions or comments send them to me Sheila!
I can also be reached through AOL IM as SheBoxer or ICQ #550597(no-longer using)
FastCounter by LinkExchange
---
This page was designed and is maintained
by Sheila Yokom



I can build you a page, too.
Dog, Dogs, a Canine Wonderland! - If you love dogs, visit I-Love-Dogs.com now for tons of free dog stuff!